The Skills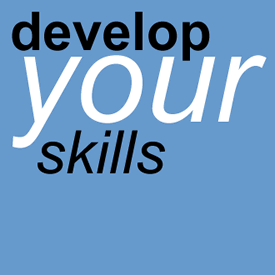 On our initial tailored courses, trainers get you more proficient quicker, to improve your ability and safety on the road.
West Pennine Motorcycle Training is one of the country's leading schools. Our professional, well organised centres teach to a high standard making you a competent rider. We have developed a whole variety of courses to suit everyone's ability and experience.
West Pennine Motorcycle Training provides a superbly high standard of training and thousands of WPM graduates have torn up their L-plates over the years. Our professional instructors will help you develop your skills at your own pace - you won't be 'thrown in at the deep end' and we're sure you'll enjoy the experience.
Class sizes are kept to the minimum, in line with DVSA guidelines.
West Pennine has a range of modern 50cc, 125cc 500cc and 600cc bikes for training and all necessary equipment - we are open seven days a week.
The Learning Curve
CBT
Short for 'Compulsory Basic Training', CBT is your first hurdle, because no one can even ride on the road without first earning a CBT certificate.
Training starts with the basics on our purpose built off-road training area (one of the largest in the region): familiarisation with the controls of the bike and starting and stopping.
Slow riding and manoeuvring around cones quickly follow and as your confidence grows you'll progress to emergency stops.
Once your instructor is satisfied with your machine control and confidence, you will then progress to supervised on-road riding.
Once you are at a safe standard you will be awarded your certificate.
The training may take longer than a day depending on progress, this is not unusual its your safety that matters.
The Path To Your Full Licence
Once you have your CBT, further training and a DSA theory test is essential before you attempt your test. For under 19's training will take place on 125 cc machines aiming for a 125cc licence (A1), from 19yrs on you can now take a test on a 500cc for a 46bhp medium bike licence (A2).
From 24yrs on Direct Access Training (DAS) on 600cc machines is available, leading to an unrestricted licence (full A). Once your training is completed, you are ready for your tests.
In motorcycling there is no substitute for experience and your skills will increase as practical experience grows.
The Theory Test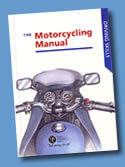 All new riders must complete a DAS theory test before undertaking the practical test.
Click here->
to download the Hazard Perception and Theory APP to help you pass your Motorcycle Theory Test first time!
West Pennine recommends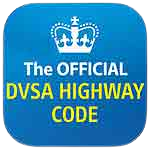 for online motorcycle theory practice.
The Test
Your Department of Transport motorcycle test is in two parts:-
Module one takes place on the off road area of the motorcycle test station, and includes slow speed riding, figure 8 , U turn, emergency stop, and a swerve avoidance. As we are so close to the test station on most courses you will have the option of practicing on the actual area before your test.
Module One Dummy Test Video
(opens in a new window)
Module two will take the form of a ride with an examiner following you by bike giving instructions via a radio link. Your examiner will be looking for confidence, good road awareness and machine control, and questions will be asked on machine safety checks and the carriage of pillion passengers -
Link to DVSA machine safety questions
(opens in a new window).